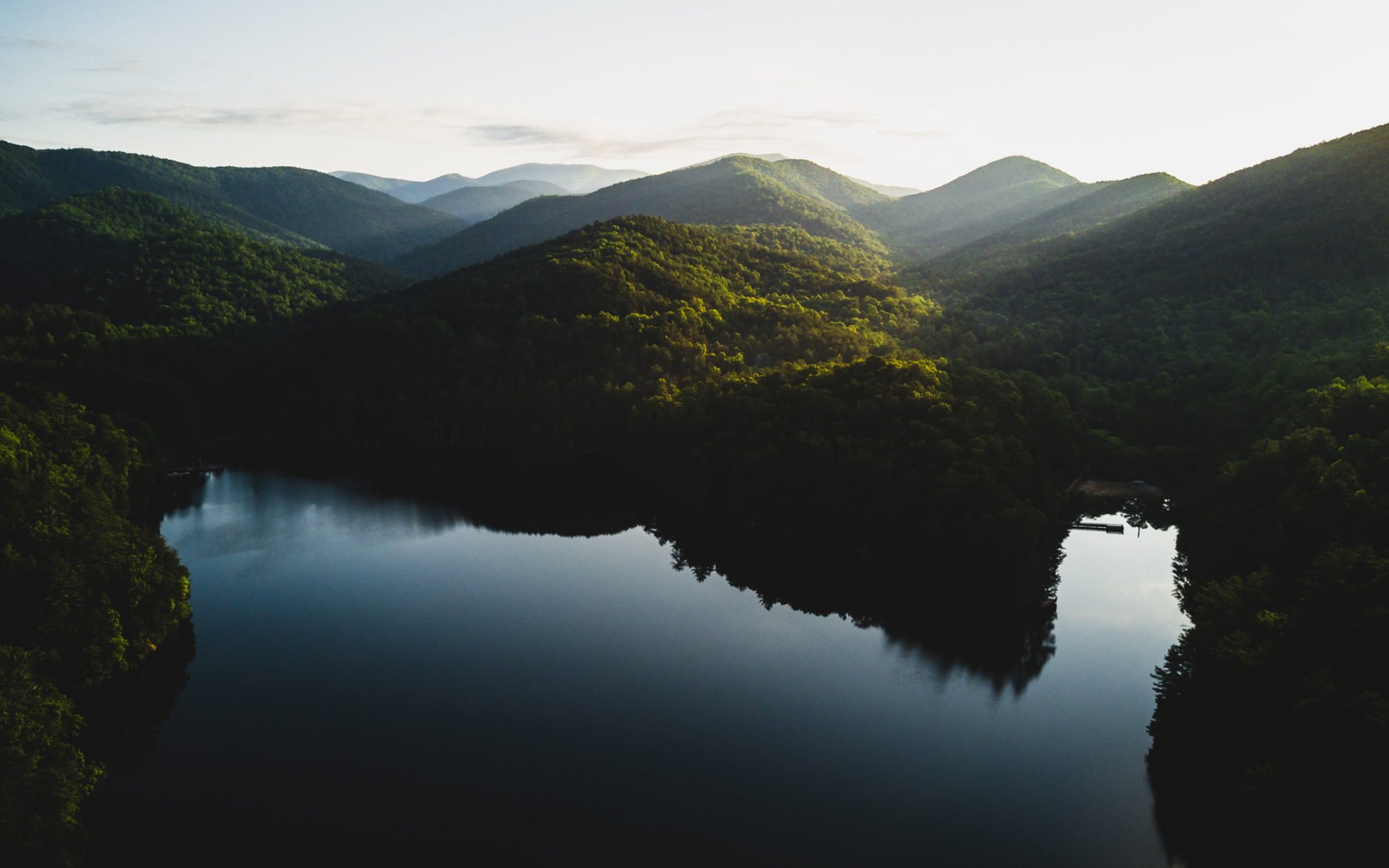 © Stephen Cook
THEME: LANDSCAPE Deadline: 30 April 2020
When taking a picture of a landscape, just like in a portrait or a scene, photographers attempt to tell a story.
From compelling urban scenes to minimalist pulls towards the earth: this month we want to discover and celebrate all the beauty and joy that landscapes can provide.
All approaches are valid and we want to see as many different styles and compositions as possible!
1st Prize: $1000 · 2nd Prize: $600 · 3rd Prize: $400

Win $2000 cash prizes each month, see your work published & exhibited internationally!
1st Prize
2nd Prize
3rd Prize
Finalists
All
Monthly Cash Prizes
$1000
$600
$400
Home Page Exposure
International Gallery Exhibitions
Professional Feedback
Published in the Talents of the Year
International Exposure with Media Partners
The Independent Photographer
Portfolio Account ¹
Consideration for Online Stories ²
Submission to #tipstories ³
The Judge Thomas Heaton

"Keep it simple; Read books & learn from others.
Don't give up, persevere & believe in your vision."

Thomas Heaton is a renowned British travel and landscape photographer traveling the world to discover and capture the most stunning sceneries of our planet. From his own backyard to the remote corners of Patagonia, Thomas' passion for the outdoors has been featured on the BBC's One Show, published in all of the UK's national newspapers, National Geographic.

Thomas regularly shares his adventures on his Youtube channel, a community of over 360,000 subscribers – engaging, teaching and connecting with landscape photographers worldwide.

An international panel of experts


The competition jury is comprised of internationally acclaimed artists working in prestigious agencies such as Magnum Photos, VII Agency, Ostkreuz, Vu', Webistan & National Geographic.

Steve McCurry

Celebrated as one of the most iconic voices in contemporary photography, American photographer Steve McCurry has created a unique collection of work featuring some of the most famous images of our time.

Alessia Glaviano

Based in Milan, Alessia Glaviano is the Brand Visual Director of Vogue Italia and L'Uomo Vogue. She is responsible for Photo Vogue and was a 2015 World Press Photo jury member.

Christopher Anderson

Two-time World Press Winning Photographer, 2000 Robert Capa Gold Medal Winner, member of Magnum Photos, Christopher Anderson is the author of four monographs of photography.

Maggie Steber

A celebrated figure in the photographic community, Maggie Steber works for National Geographic and is part of the renowned VII Photo Agency. She has earned prestigious honors, including the Leica Medal of Excellence, the World Press Foundation Award & a Pulitzer prize.

REZA

Founder of Webistan Photo Agency and Explorer of National Geographic, internationally acclaimed Iranian-French photojournalist Reza is a three times world press winning photographer and recipient of the ICP Infinity award.

Ed Kashi

Represented by the prestigious VII agency, Ed Kashi is an acclaimed photojournalist and educator who uses photography to explore geopolitical and social issues that define our times.

Loulou d'Aki

Swedish documentary photographer and member of Agence VU' Loulou d'Aki specializes on the influence of borders, the idea of freedom and how human beings are affected by the society in which they live.

Cheryl Dunn

American photographer Cheryl Dunn has dedicated her career to documenting city streets. She is widely recognized for her 2013 film Everybody Street that documents the lives and works of New York's iconic street photographers.

Jérôme Sessini

Member of Magnum Photos since 2012, French photographer Jérôme Sessini has covered most of the international current events. In 2015 two series of photographs taken in Ukraine won him first and second Spot News Stories prizes World Press Photo Contest.

WE RESPECT ARTISTS' RIGHTS

Together we yearn to be surprised and discover amazing images while applying strict ethical rules in the selection process and photographers retain full copyrights for their own work.

Contest Info

Each month the competition winners and finalists are rewarded with $2000 cash prizes and direct online exposure. At the end of the year, all images are published in the 'Talents of the Year' book and the 1st, 2nd and 3rd prize winners are printed and exhibited during our annual group shows in Berlin and Milan.

Enter today!

Choose your photos

Select the images you wish to enter for the current competition.

Submit your photos

Choose how many images you wish to enter.

Upload

Upload your images and receive confirmation.

Payment

Pay the entry fee securely via Paypal or Credit Card: You're all set!
International exposure & publications
CLB Gallery - Berlin

Award winners will see their images exhibited at the renowned CLB gallery located at the heart of Berlin. The venue will celebrate the vision of all yearly winners, second prize winners and honorary mentions, bringing the talent and flair of each photographer to our visitors.

Office Project Room - Milan

Following Berlin Exhibition we will present the annual laureate at Office Project Room in Milan, Italy. The event will be held in collaboration with our friends and partners PHROOM in a brand new gallery space.

Your work printed & published

Join us and get a chance to see your work printed and published in our annual photobook as part of the Talent Edition. We will be featuring all our award-winning photographers and finalists. This unique collection of photographic work will be available for purchase and distributed worldwide.

"DISCOVER" : The independent Photographer Community

Submit your work for a chance to be featured in our collection and celebrated as a permanent Independent Photographer with your own portfolio page, including an image gallery, and your photo projects.
Eligibility:

The Competition is open only to those who are 18 years of age or older as of the date of entry. The Competition is open to legal residents from all over the world and is void where prohibited by their local law. Employees of The Independent Photographer, its affiliates, subsidiaries, advertising and promotion agencies, and suppliers, (collectively the "Employees"), and immediate family members and/or those living in the same household of Employees are not eligible to participate in the Competition. The Competition is subject to all applicable federal, state, and local laws and regulations. Void where prohibited.

Agreement to Rules:

By participating, the Participant ("You") agree to be fully unconditionally bound by these Rules, and You represent and warrant that You meet the eligibility requirements. In addition, You agree to accept the decisions of The Independent Photographer as final and binding as it relates to the content of this Competition.

Competition Period:

Entries must be submitted no later than the deadline of listed on the competition URL, https://independent-photo.com/submit/

How to Enter:

Participants must pay the entry fees (unless exceptional discount or monthly promotion) and complete the submission form in order to be considered for the Competition. The Competition must be entered by submitting an entry using the online form provided at "https://independent-photo.com/submit/". The entry must fulfill all Competition requirements, as specified, to be eligible to win a prize. Entries that are incomplete or do not adhere to the rules or specifications may be disqualified at the sole discretion of The Independent Photographer. If You use fraudulent methods or otherwise attempt to circumvent the rules, your submission may be removed from eligibility at the sole discretion of The Independent Photographer.

Prizes:

The Winner of the Competition (the "Winner") will receive $1000, the 2nd Winner will receive $600, and the 3rd Winner will receive $400. The specifics of the prize shall be solely determined by The Independent Photographer. No cash or other prize substitution shall be permitted except at The Independent Photographer's discretion. The prize is nontransferable. Any and all prize-related expenses, including without limitation any and all federal, state, and/or local taxes, shall be the sole responsibility of the Winners. No substitution of prize or transfer/assignment of prize to others or request for the cash equivalent by Winner is permitted. Acceptance of prize constitutes permission for The Independent Photographer to use Winner's name, likeness, and entry for purposes of advertising and trade without further compensation, unless prohibited by law.

Winner & Finalists: (Selection & Notification)

The decisions of the judges and editorial team are final. Winners and Finalists will be notified by email within five (5) days following the selection of Winners.

The Independent Photographer shall have no liability for Winner's failure to receive notices due to spam, junk e-mail or other security settings or for Winner's provision of incorrect or otherwise non-functioning contact information. If the Winner cannot be contacted, is ineligible, fails to claim the prize within ninety (90) days from the time award notification was sent, or fails to timely return a completed and executed declaration and release as required, the prize may be forfeited. Receipt by Winner of the prize offered in this Competition is conditioned upon compliance with any and all federal, state, and local laws and regulations.

Any violation of these official rules by the Winners will result in the Winners' disqualification as Winners, and all privileges as Winner will be immediately terminated (at The Independent photographer 's sole discretion).

For any unforeseen reason, in the unlikely event that a judge has to cancel their involvement, The Independent Photographer reserves the right to find an alternative judge, making sure that all entrants will be notified.

All entries will be reviewed by The Independent Photographer's Editors. Then, selected entries will be reviewed by the Jury. One (1) Winner and nine (9) Finalists will be selected by our monthly Jury under the supervision of The Independent Photographer, based on the overall beauty, power, photographic skill, creativity, and originality, in accordance with the competition rules. All judges will be appointed by The Independent Photographer. The judging will be 'blind', therefore the photographers will remain anonymous during all the judging process, to ensure that each contestant is judged only on his or her photograph.

Rights Granted by You:

By entering this competition, You represent and warrant that your entry is an original work of authorship, and does not violate any third party's proprietary or intellectual property rights. If your entry infringes upon the intellectual property right of another, You will be disqualified at the sole discretion of The Independent Photographer. If the content of your entry is claimed to constitute an infringement of any proprietary or intellectual proprietary rights of any third party, You shall, at your sole expense, defend or settle against such claims. Each Participant retains copyright of his or her images, and credit lines will be attributed to each Participant when exhibited or presented anywhere by The Independent Photographer. Entries and images that have been rewarded in other major Competitions are not eligible to the Competition. Entries that have been selected as Finalists in previous competitions are eligible to win a cash prize in subsequent competitions. It is possible for a photographer to win multiple cash awards but the same submission cannot win multiple cash awards. If a submission to a previous competition has received no prize, that submission is still eligible. You shall indemnify, defend, and hold harmless The Independent Photographer from and against any suit, proceeding, claims, liability, loss, damage, costs or expense, which The Independent Photographer may incur, suffer, or be required to pay arising out of such infringement or suspected infringement of any third party's right
Terms & Conditions:

In its sole discretion, The Independent Photographer reserves the right to cancel, terminate, modify or suspend the Competition due to infection by computer virus, bugs, worms, trojan horses, denial of service attacks, tampering, unauthorized intervention, fraud, technical failures, or any other causes beyond the control of Sponsors that corrupt or affect the administration, security, fairness, integrity, or proper conduct of this Competition, Sponsors reserve the right, at their sole discretion, to disqualify any individual(s) who tamper with the entry process, and/or to cancel, terminate, modify, or suspend the Competition.

In such case, The Independent Photographer may select the Winner from all eligible entries received prior to and/or after (if appropriate) the action taken by The Independent Photographer. The Independent Photographer reserves the right, in its sole discretion, to disqualify any individual who tampers or attempts to tamper with the entry process or the operation of the Competition or website or violates these Terms & Conditions. The Independent Photographer has the right, in its sole discretion, to maintain the integrity of the Competition, to void entry for any reason. Any attempt by an entrant to deliberately damage any website or undermine the legitimate operation of the Competition may be a violation of criminal and civil laws. Should such attempt be made, The Independent Photographer reserves the right to seek damages to the fullest extent permitted by law.

Limitation of Liability:

By entering, You agree to release and hold harmless The Independent Photographer and its subsidiaries, affiliates, advertising and promotion agencies, partners, representatives, agents, successors, assigns, employees, officers, and directors from any liability, illness, injury, death, loss, litigation, claim, or damage that may occur, directly or indirectly, whether caused by negligence or not, from: (i) such entrant's participation in the Competition and/or his/her acceptance, possession, use, or misuse of any prize or any portion thereof; (ii) technical failures of any kind, including but not limited to the malfunction of any computer, cable, network, hardware, or software, or other mechanical equipment; (iii) the unavailability or inaccessibility of any transmissions, telephone, or Internet service; (iv) unauthorized human intervention in any part of the entry process or the Promotion; (v) electronic or human error in the administration of the Promotion or the processing of entries.

Disputes:

This Competition is governed by the laws of France, without respect to conflicts of law doctrines. As a condition of participating in this Competition, participant agrees that any and all disputes that cannot be resolved between the parties, and causes of action arising out of or connected with this Competition, shall be resolved individually, without resort to any form of class action, exclusively before a court located in France having jurisdiction. Further, in any such dispute, under no circumstances shall participant be permitted to obtain awards for, and hereby waives all rights to, punitive, incidental, or consequential damages, including reasonable attorney's fees, other than participant's actual out-of-pocket expenses (i.e. costs associated with entering this Competition). Participant further waives all rights to have damages multiplied or increased.

Privacy Policy & Rights:

There is no risk to enter!

Photographers retain all copyright on their images and the competition entries are judged anonymously.

Information submitted with an entry is subject to the Privacy Policy stated on The Independent Photographer's website. To read the Privacy Policy, click here: https://independent-photo.com/legal/

Social Networks:

If you use social networks to communicate or administer a Competition or sweepstakes, include the following: The Competition hosted by The Independent Photographer is in no way sponsored, endorsed, administered by, or associated with these social networks.

Cancelling Rights:

The Independent Photographer reserves the right to modify, suspend, to discontinue permanently or temporarily, or cancel the Competition at any time and without being required to give any explanation, in case it is in the incapacity to continue operating as anticipated, for any reason that is outside its jurisdiction and influence. The Independent Photographer will refund the entry fees to all Participants if the Competition is permanently suspended for a specific month, and The Independent Photographer will not reserve rights to use any of the pictures that have been submitted that specific month. In case our exhibitions are canceled, there will be no refunds.

Refunds:

No refunds will be made by The Independent Photographer.

Competition rules modifications:

The Independent Photographer reserves the right to alter partially, amend, or modify the Competition rules at any time, and all Participants concerned by this change will be notified by email.

Legal responsibility:

The Independent Photographer will not be held liable or responsible of any images submitted to the Competition and their potential consequences, or any issues that entrants have to face while taking part in The Independent Photographer's Competition.
Photography banner (left to right): M.Portch, T.Suzuki, M.Arganese, G.Casini, F.Antonello, L.Rivera, M.Passarini, S.Noguchi, L.Rivera, F.Lagrange, T.Stuckey, F.Merlini