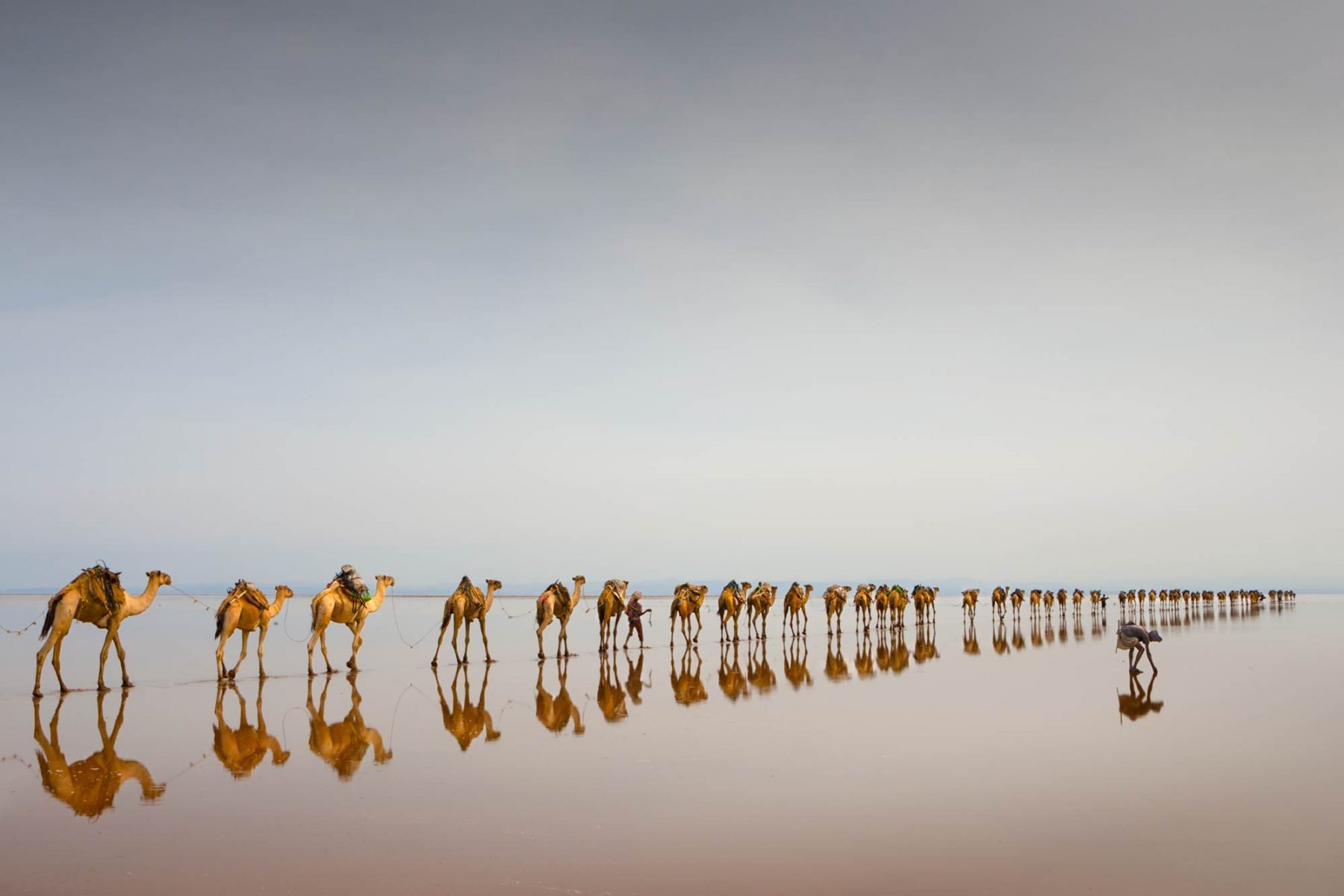 © Jorgen Johanson
THEME: TRAVEL Deadline: 31 August 2019
Competition Judge: STEVE MCCURRY
When traveling, the only way to discover the rhythm of life of a place is to experience it.
Each place we visit has its own particular look, ambiance, and atmosphere. Understanding its people, customs and traditions is vital and there's always something unique to capture.
This summer we want to see images that communicate the life of a place in all its splendor, and trigger our memories. Whatever the subject may be: Street, Portrait, Landscape, Documentary... We want to share your journey, visually and intellectually - Let's travel together!
Win $2000 cash prizes each month, see your work published & exhibited internationally!
| | 1st Prize | 2nd Prize | 3rd Prize | Finalists | All |
| --- | --- | --- | --- | --- | --- |
| Monthly Cash Prizes | $1000 | $600 | $400 | | |
| Home Page Feature | | | | | |
| Berlin & Barcelona | | | | | |
| Professional Feedback | | | | | |
| annual Photobook | | | | | |
| Global Online Exposure | | | | | |
| | | | | | |
| | | | | | |
| | | | | | |
The Judge Steve McCurry

Steve McCurry has been one of the most iconic voices in contemporary photography for over three decades and has created a unique collection of work featuring some of the most famous images of our time. McCurry's work spans conflicts, vanishing cultures, ancient traditions and contemporary culture alike – yet always retains the human element that made his celebrated image of the Afghan Girl so powerful.

With countless exhibitions around the world to his name, he has been recognized with some of the most prestigious awards in the industry, including the Robert Capa Gold Medal, National Press Photographers Award, and an unprecedented four first prize awards from the World Press Photo.

McCurry has published over a dozen books including The Iconic Photographs (2011), Untold: The Stories Behind the Photographs (2013), Afghanistan (2017), and A Life in Pictures (2018).

An international panel of experts


The competition jury is comprised of internationally acclaimed artists working in prestigious agencies such as Magnum Photos, VII Agency, Ostkreuz, Vu', Webistan & National Geographic.

Steve McCurry

Celebrated as one of the most iconic voices in contemporary photography, American photographer Steve McCurry has created a unique collection of work featuring some of the most famous images of our time.

Alessia Glaviano

Based in Milan, Alessia Glaviano is the Brand Visual Director of Vogue Italia and L'Uomo Vogue. She is responsible for Photo Vogue and was a 2015 World Press Photo jury member.

Christopher Anderson

Two-time World Press Winning Photographer, 2000 Robert Capa Gold Medal Winner, member of Magnum Photos, Christopher Anderson is the author of four monographs of photography.

Maggie Steber

A celebrated figure in the photographic community, Maggie Steber works for National Geographic and is part of the renowned VII Photo Agency. She has earned prestigious honors, including the Leica Medal of Excellence, the World Press Foundation Award & a Pulitzer prize.

REZA

Founder of Webistan Photo Agency and Explorer of National Geographic, internationally acclaimed Iranian-French photojournalist Reza is a three times world press winning photographer and recipient of the ICP Infinity award.

Ed Kashi

Represented by the prestigious VII agency, Ed Kashi is an acclaimed photojournalist and educator who uses photography to explore geopolitical and social issues that define our times.

Loulou d'Aki

Swedish documentary photographer and member of Agence VU' Loulou d'Aki specializes on the influence of borders, the idea of freedom and how human beings are affected by the society in which they live.

Cheryl Dunn

American photographer Cheryl Dunn has dedicated her career to documenting city streets. She is widely recognized for her 2013 film Everybody Street that documents the lives and works of New York's iconic street photographers.

Jérôme Sessini

Member of Magnum Photos since 2012, French photographer Jérôme Sessini has covered most of the international current events. In 2015 two series of photographs taken in Ukraine won him first and second Spot News Stories prizes World Press Photo Contest.

WE RESPECT ARTISTS' RIGHTS

Together we yearn to be surprised and discover amazing images while applying strict ethical rules in the selection process and photographers retain full copyrights for their own work.

Contest Info

Each month the competition winners and finalists are rewarded with $2000 cash prizes and direct online exposure. At the end of the year all images are published in the 'Talents of the Year' book and the 1st, 2nd and 3rd prize winners are printed and exhibited during our annual group shows in Berlin and Barcelona.

Enter today!

Choose your photos

Select the images you wish to enter for the current competition.

Submit your photos

Choose how many images you wish to enter.

Payment

Safe and Simple: Pay the entry fee securely via Paypal or Credit Card.

Upload

Upload your submissions and receive confirmation. You're all set!